The following article is outdated. You can view the updated guide here.
If you would like to keep snapshot of the current state of your iPhone iPad or iPod touch iMazing lets you create a backup that is a full archive of the device and includes every media, data, document, content, setting and progression currently on the device.
This archive can be restored at any given time, in full or selectively for a data set. As these Backup Archives are time stamped you can even keep different snapshots of the same device and these can be stored anywhere on any computer or external storage.
This feature gives you total control on your data and is secure: no data is sent to the cloud and both the transfer and the storage are local.
Moreover, this does not require previous pairing or syncing with iTunes (that remains shut down during the process) so it can be preformed with any computer and any device.
Here's a complete run down of the back up and restore process:
1. Connect the source device (the "old" iPhone), and at the bottom of the DiskAid home screen, click Backup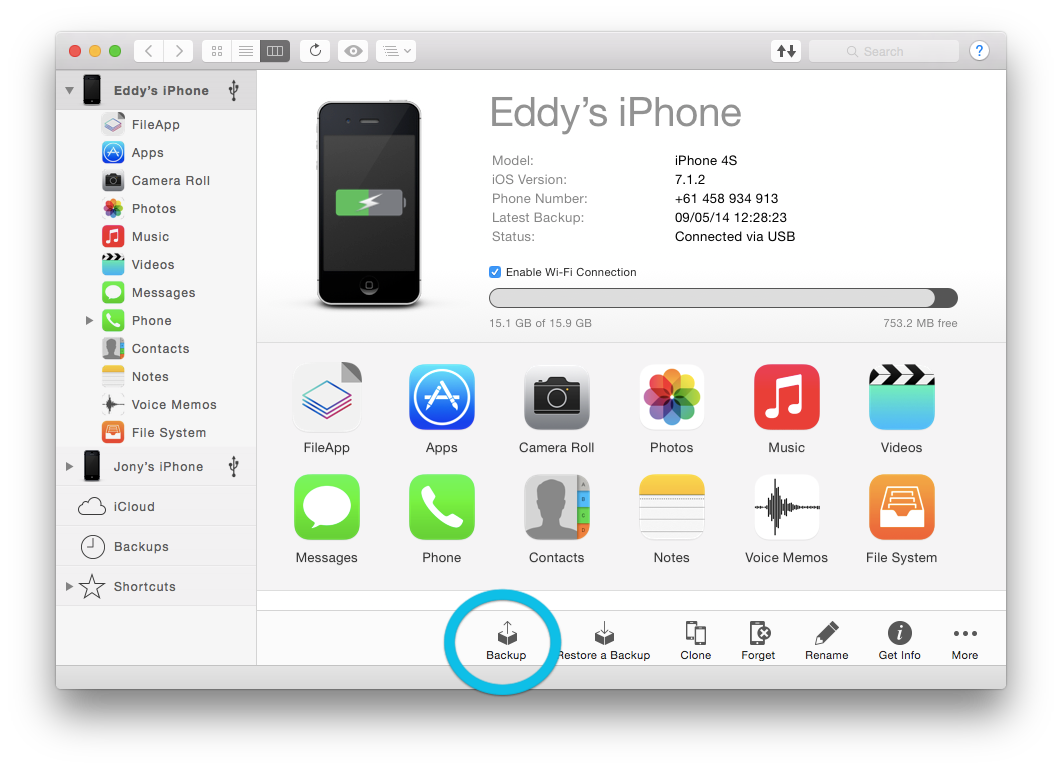 2. From the dialog box select Backup and Archive - the archive will not be overwritten, as long as you keep it you can restore this particular snapshot of the device. 
Also make sure you have selected Backup Apps to have them restored on the new device.
Click Backup to proceed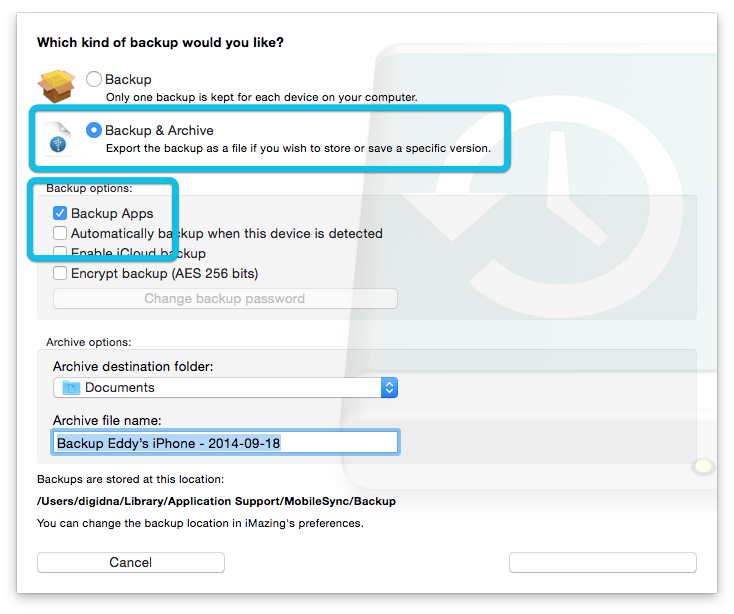 3. Connect the target device (the new iPhone 6, for example) and on the DiskAid home screen click Restore a Backup
4. On the dialog box select the backup you wish to restore - choose the latest to clone the device - and select which data sets to restore:
Select All to obtain a perfect clone
Pick the data sets you wish to restore and save storage space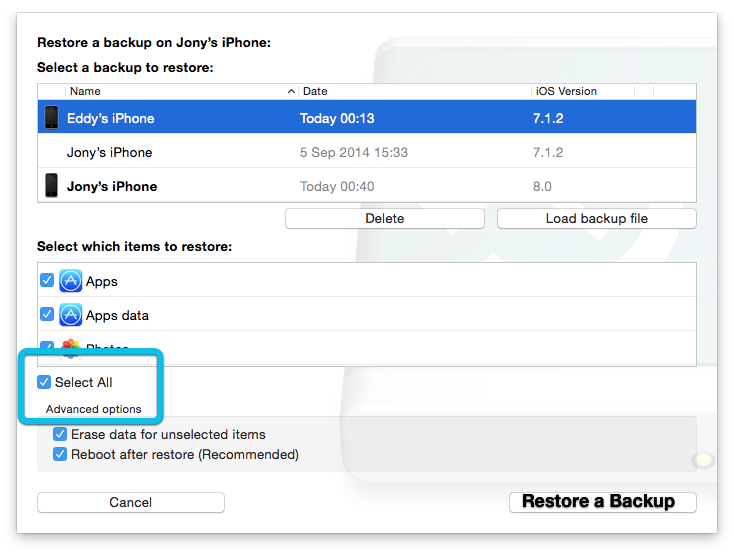 5. Hit Restore a Backup and sit back. DiskAid will do the work and the device will reboot, but it is still going to be way faster than through iCloud! You will have to register with your usual Apple ID and password, but you're set!