Connection issues fall into two categories: USB connection issues and Wi-Fi Connection issues. It's always best to first make sure that our device can connect to iMazing via USB.
Wi-Fi and USB connection issues can have many origins: they are by nature complex processes that are sometimes hard to troubleshoot. Often, the problem will also affect connection with iTunes.
If a device fails to show up in iMazing, it may be an issue with Apple Mobile Device Service on the computer itself.
You can make sure that this is a Mobile Device Service issue if the device does not show up in iTunes either.
USB Connection Issues
Please see the following articles for USB Connection Issues:
Wi-Fi Connection Issues
Step One
Make sure both your device and your computer are connected to the same Wi-Fi network.
Step Two
Switch your device's Wi-Fi off, then back on.
Step Three
In the Device Options pop over uncheck Enable Wi-Fi Connection then check it again.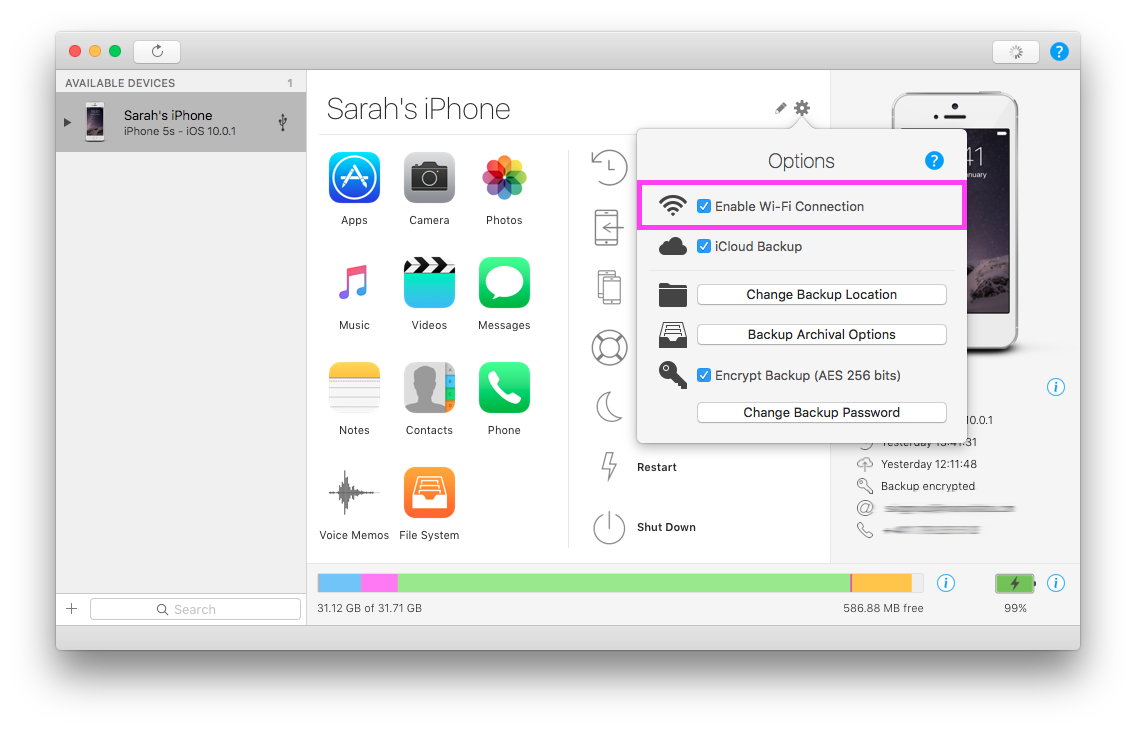 Step Four
Restart both your device an iMazing.
Step Five
Check whether your device can connect to iTunes via Wi-Fi.
If it cannot then it's likely that the issue is with your device or your computer configuration, and we recommend contacting Apple Support.