Connection issues fall into two categories: USB connection issues and Wi-Fi Connection issues. It's always best to first make sure that your device can connect to iMazing via USB.
Wi-Fi and USB connection issues can have many origins: they are by nature complex processes that are sometimes hard to troubleshoot. Often, the problem will also affect connection with iTunes.
Before proceeding any further, always make sure that iTunes is up to date, especially if your device's iOS version is recent
USB Connection Issues
About USB-C
Starting with the 2018 iPad Pro, Apple mobile devices may have a USB-C port instead of a lightning port. If your iOS device has a USB-C port and is not picked up by iTunes or iMazing, the problem is most probably that the USB cable you are using does not support data transfer.
Solution:
Other connection issues
Please see the following articles for USB Connection Issues:
For more details, you can also read Apple's article about iTunes connection issues. Fixing iTunes's connection will also fix iMazing's connection issues:
https://support.apple.com/sl-si/HT204095
Wi-Fi Connection Issues
Wi-Fi connections between iOS devices and iMazing are dependent on Apple's Bonjour service. When troubleshooting connection issues, please first make sure that no security software is blocking Bonjour - see the relevant section further down this article.
If your computer is connected to your local network via ethernet, additional configuration steps may be needed for Bonjour to function, depending on your environment. Please see the following thread for more info: https://discussions.apple.com/thread/5092691
First Aid Troubleshooting
1. Launch iMazing, connect your USB cable for few seconds and disconnect it, that should fix most of issues.
2. In iMazing's Device Options, verify that Wi-Fi Connection is enabled. Also try to disable / enable it.
To do so, connect your device via USB to your computer.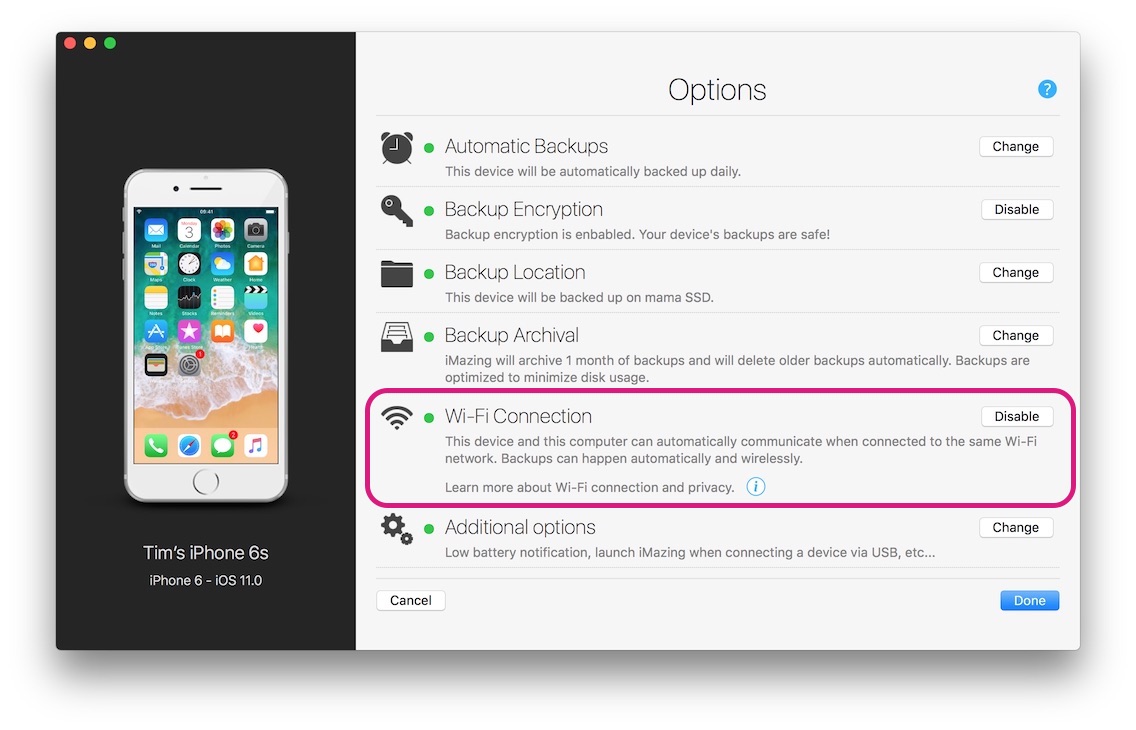 3. Make sure both your device and your computer are connected to the same Wi-Fi network / subnet.
4. Switch your device's Wi-Fi off, then back on.
Make sure it reconnects to the same Wi-Fi network where your computer is connected.
5. Restart both your device and your computer and relaunch iMazing.
6. Restart your Wi-Fi router.
7. If a VPN is configured in iOS, you may have to disable it: Settings > VPN
8. Windows only: if your device still is not picked up via Wi-Fi or even via USB, you may need to re-install Apple drivers from iMazing's Preferences window:
Edit > Preferences… > Reinstall Apple Mobile Device Services
9. Windows only: if the above solution hasn't helped, it is possible that Windows' ARP cache may be corrupted. To reset the ARP cache, please follow the steps described in this blog post: https://techjourney.net/clear-delete-and-refresh-arp-cache-entry/
If your device still does not connect to iMazing via Wi-Fi, your firewall may be interfering. Keep reading for how to troubleshoot macOS and Windows firewall issues.
macOS System Firewall
Firewall settings are found in the System Preferences app's Security & Privacy section, Firewall tab: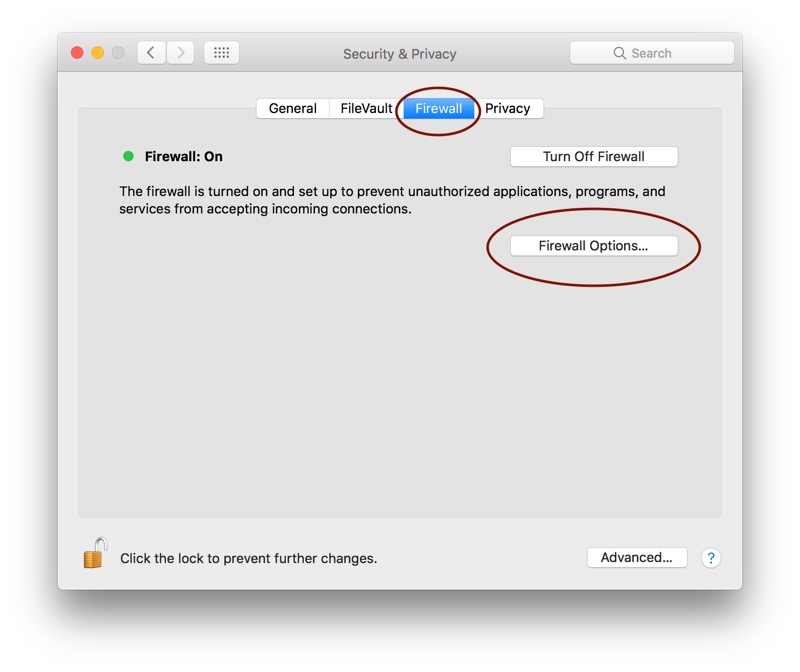 In the Firewall Options window, make sure that code signed apps are authorised to receive incoming connections: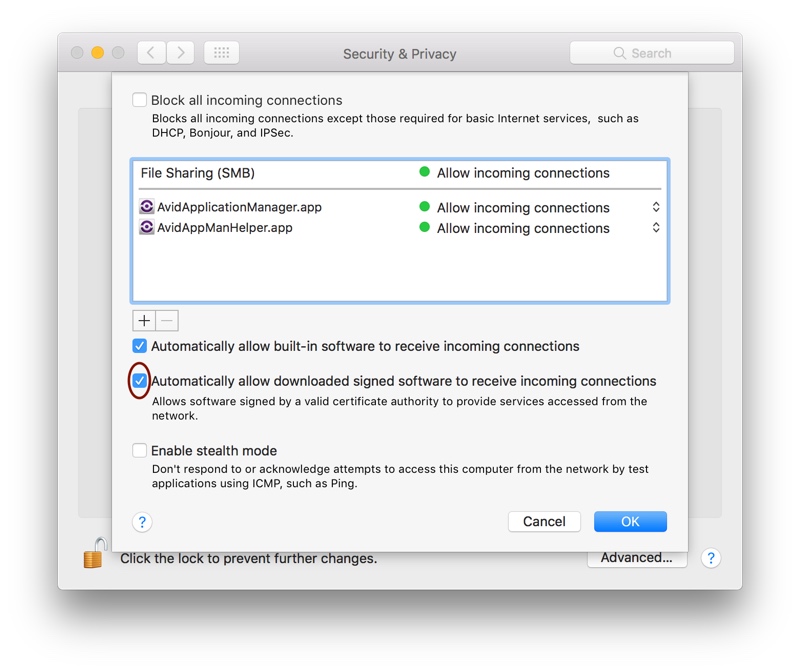 If you do not wish to allow signed software to receive incoming connections, you will need to add iMazing and iMazing Mini (if applicable) to the whitelist in that window.
Windows 7 / 10 / 11 - System Firewall
Firewall settings are found in Control Panel > System and Security > Windows Firewall

You should make sure that Inbound Rules for Apple's Bonjour services looks as in the screenshot below: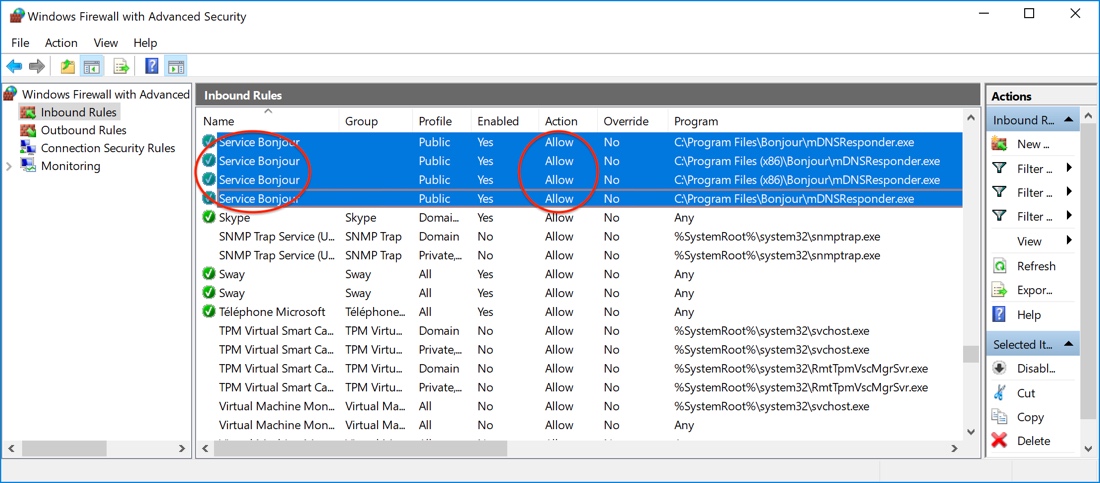 Please also make sure that Outbound Rules are not blocking Bonjour.
3rd Party Security Softwares
3rd party security software can also sometimes interfere: antivirus suites or traffic monitoring tools such as Little Snitch, for example. You should make sure that iMazing and iMazing Mini are included in whitelists in all 3rd party apps which may block local network traffic. In addition, on Windows whitelisting Apple's Bonjour and Mobile Device Services are required.
Other 3rd Party Softwares
Advanced Firewall and Router Settings
In your firewall and router settings, please check that TCP ports 123 and 3689, and UDP ports 123 and 5353 are open. By default, they should be, but if you ever touched these settings yourself, or if you are in a corporate environment, some of these ports canbe blocked router side or firewall side.
Subnet name conflict: Some routers come preconfigured with a local subnet named .local – this creates a conflict with Bonjour (mDNS hostname resolution conflict because iOS devices also use .local). Renaming the subnet to lan should work. Example taken from this thread, screenshot of router settings with non-conflicting subnet domain name: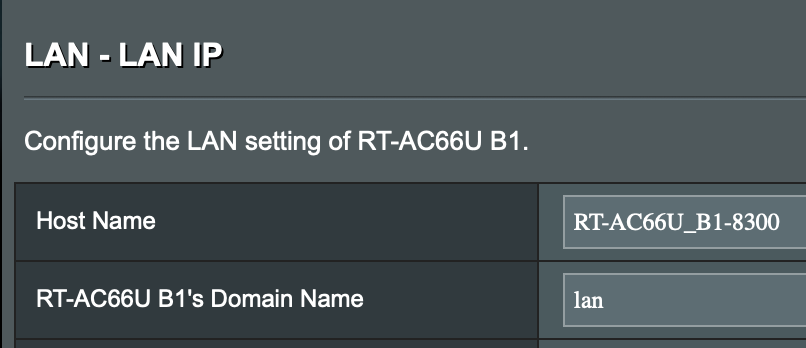 WPA3 issues: we observed that some routers are not supporting well WPA3 and it can lead to connection issues. Try to disabled WPA3 and use WPA2 instead.
Make sure your computer and device can communicate with each other: some routers offer options in their firewall settings to prevent communication between devices connected to it. Make sure this kind of option is not enabled on your router.
Troubleshooting Bonjour connections: iMazing uses Apple's Bonjour protocol to discover devices on your local network. You can verify that your network supports Bonjour by installing a Bonjour Browser on your computer:
Launch the Bonjour browser and make sure you see your iOS device shown in list. If it doesn't appear, try to disable your router firewall or read the next section "Enterprise and Mesh Wi-Fi Networks".
Enterprise and Mesh Wi-Fi Networks
iMazing uses Apple's Bonjour service to communicate with the device over Wi-Fi. If you are experiencing issues on mesh or enterprise networks, it may be because your network is not properly configured for Bonjour (Zeroconf). Bonjour cannot work if your network is not configured to support multicast. Have a look at the following articles for more details: