Our cloning process is the fastest way to get your data to your new iPhone or iPad.
It works just as backing up and restoring in iTunes would, with the added bonus of being able to exclude content from the restore process. This is particularly useful in the following scenarios:
Start fresh on a new device, but keep your contacts and messages
Clone apps only to a family iPod Touch or iPad that your kids will use
Clone apps, but not app data - cleaning application caches will optimise disk use
Of course, you can also clone everything. Make sure that you're current backup is encrypted if you want health data to be copied across - jut like in iTunes.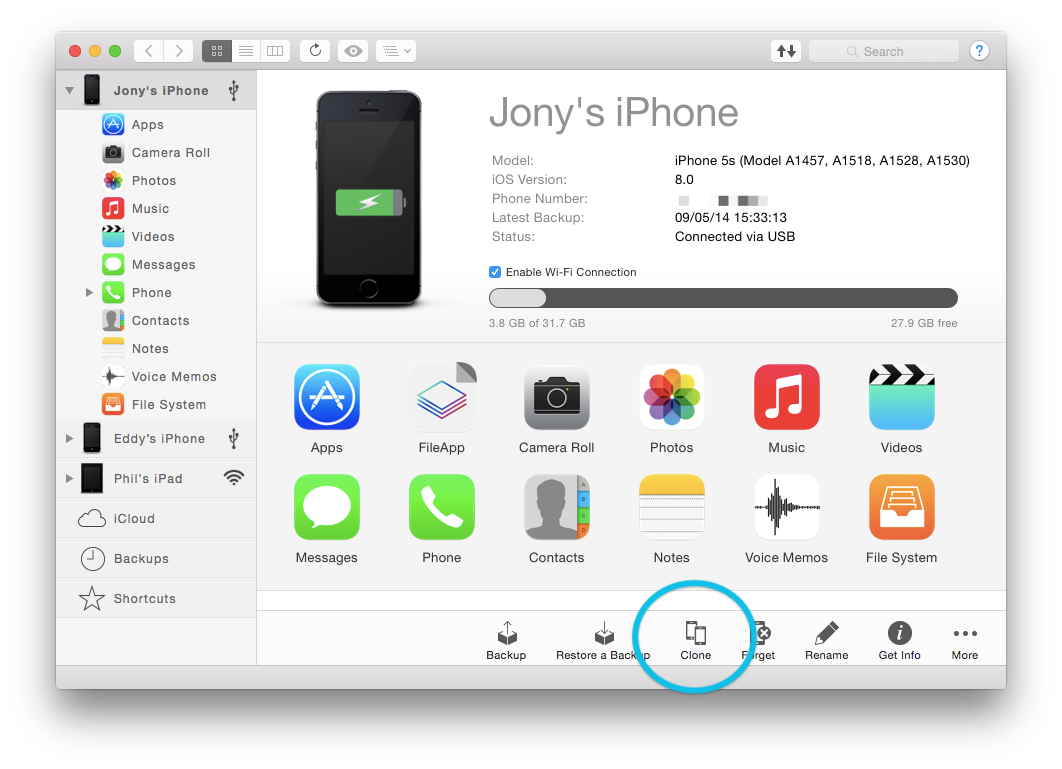 1. Connect both iPhones to iMazing using the USB cables
You might have to let them trust the computer as the dialog box asks you on their screens,
You can choose to enable the Wi-Fi connection for later or not, it has no influence at this stage.
2. Select the source iPhone (the "old" one) in iMazing left pane where devices are listed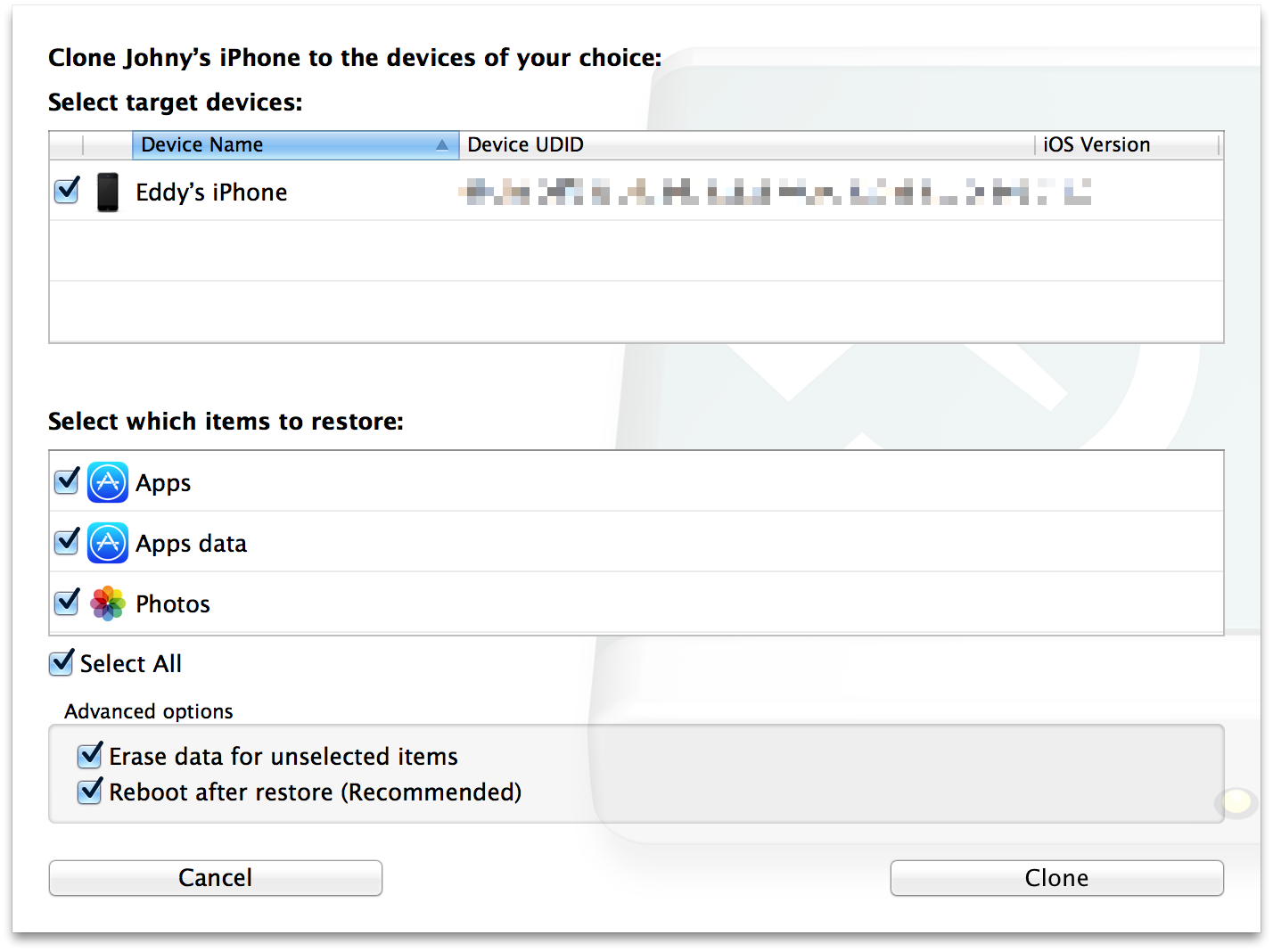 Optionally you can choose to selectively restore some of the data, whether you want to make a fresh start or to save precious storage space
3. Click the Clone button at the bottom of the screen and select the new iPhone in the top box and start the cloning.
That's it. Sit back and wait until the iPhone has rebooted to enjoy your new iPhone.