iMazing offers the ability to browse all the contents of devices' backups that have been performed over time in iMazing.
This feature does not require the device to be connected, which is a great tool for lost or stolen iPhone data recovery: no matter where the device is you can access all it's latest backup data.
If your backup is encrypted, iMazing will need an iOS device to be connected via USB - not necessarily the same as the one that was backed up, but running at least the same iOS version. 
Browse Backups from iMazing's main window as displayed below:
(Alternatively: Archives saved in alternate locations can be loaded from the browser.)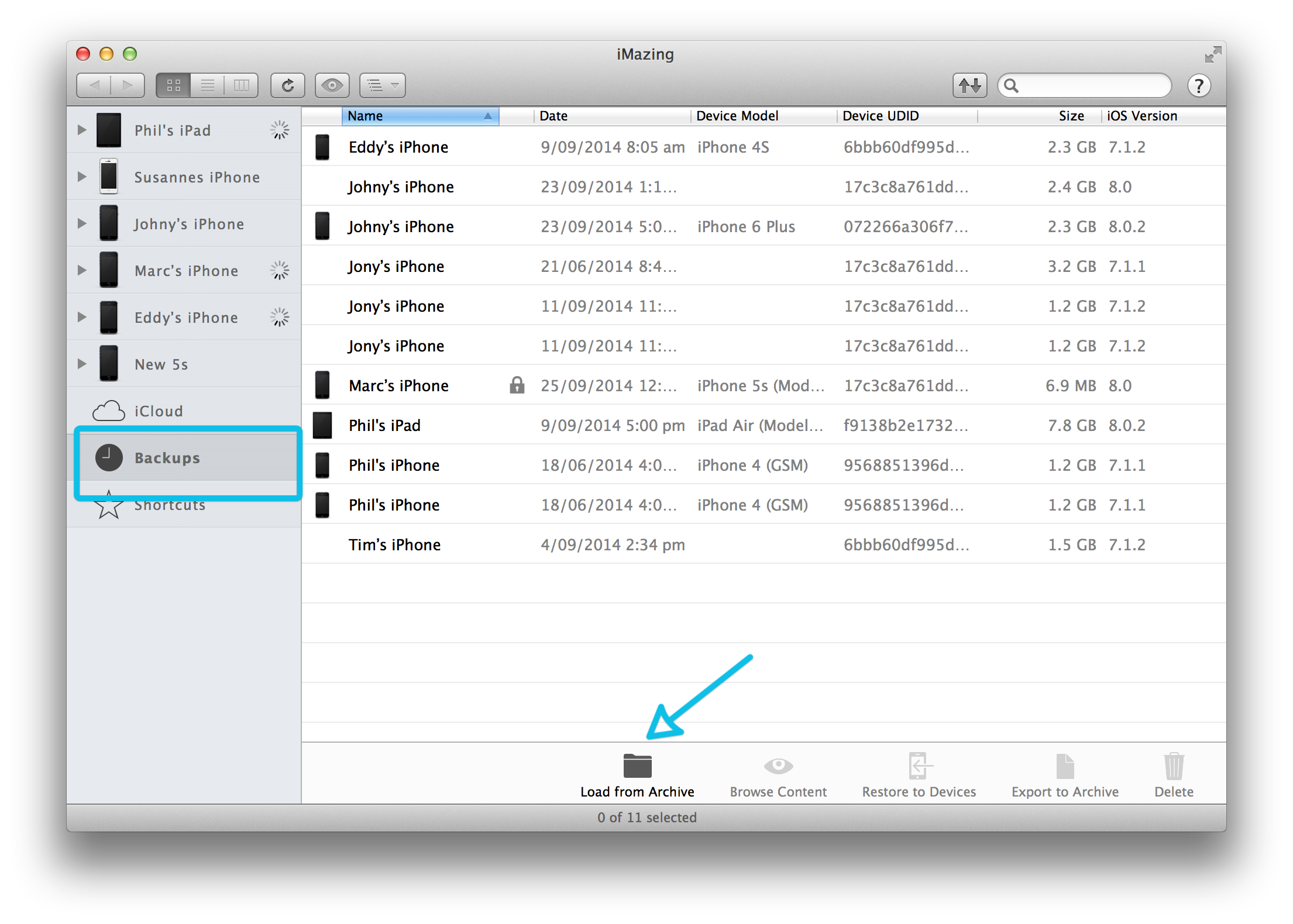 Loaded Backups and Archive will be listed and available at all times in the left pane as any other available device in iMazing.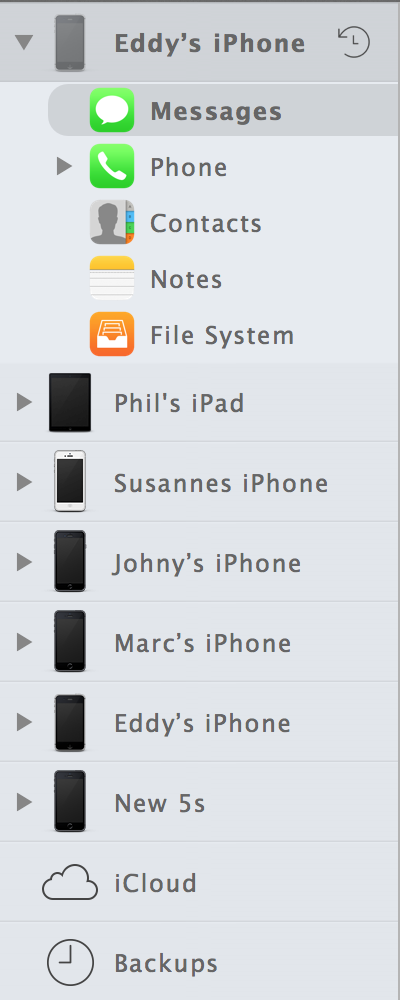 From there you can close, restore the data onto any currently connected device, further export the loaded data as an Archive onto any other location (like an external storage).