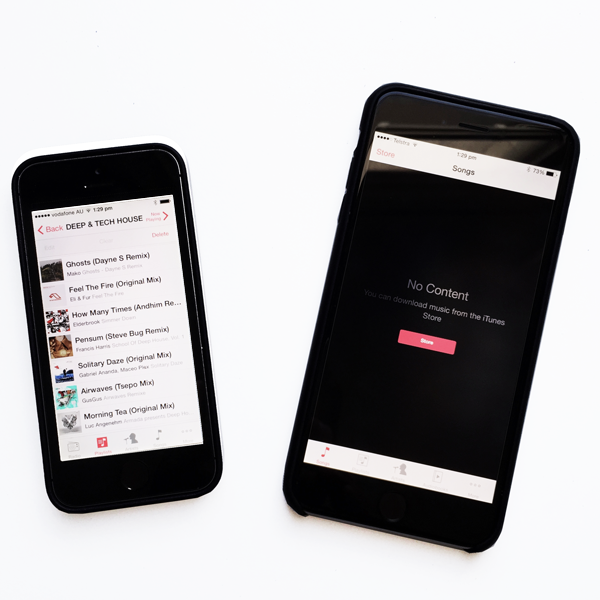 Use iMazing to transfer music from an iPhone to another. You'll need to do this in two parts:
Transfer the music from your SOURCE device and merge it with your iTunes library.

Add this newly consolidated iTunes library to your TARGET iPod.
We use iTunes as the library recipient on the computer, but both operations are conducted using iMazing so that does not require iTunes to sync and thus overwrite any existing tracks - no need to have previously synced or paired the device with the computer!
---
Copying from your source iPod to iTunes
Connecting the source iPhone
Make sure iTunes Preferences is set not to overwrite it automatically. In itunes preferences Devices tab, select:
"Prevent iPods, iPhones, and iPads from syncing from syncing automatically" and click OK before proceeding.
You may also possibly be greeted with the following message. Simply click "Cancel" to proceed.
Transfer your music using iMazing from the source iPhone
Once you have prevented any accidental Syncing and connected your device you can transfer your music using iMazing. Copy your source iPods contents into iTunes using the steps outlined in the following DiskAid tutorial: Transferring your music to iTunes using iMazing
Check that the contents have merged
Your iTunes library should now include both the media that it originally contained and the contents of your source iPhone. Check to see that everything transferred successfully so that, if you choose to Sync with this library, nothing will be lost.
---
Copying tracks to your target iPhone
Launch iMazing Copy Wizard
Open iMazing, connect and select the target device and choose Import From iTunes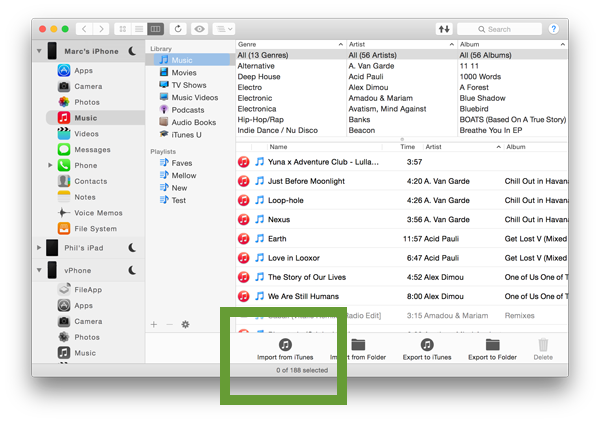 Select all tracks and launch the copy
In the dialog box that opens, make sure you tick the box next to Music, it will show the total count of tracks that will be added to the target device, click Copy to Device at the bottom of the screen, sit back and you're done!