The following article is outdated. You can view the updated guide here.
iMazing features a powerful app and app data extraction tool which can help you backup, restore or transfer the state of an application from any iOS device to any other. Just make sure you have at least iMazing 1.4.0 installed, and follow the guide!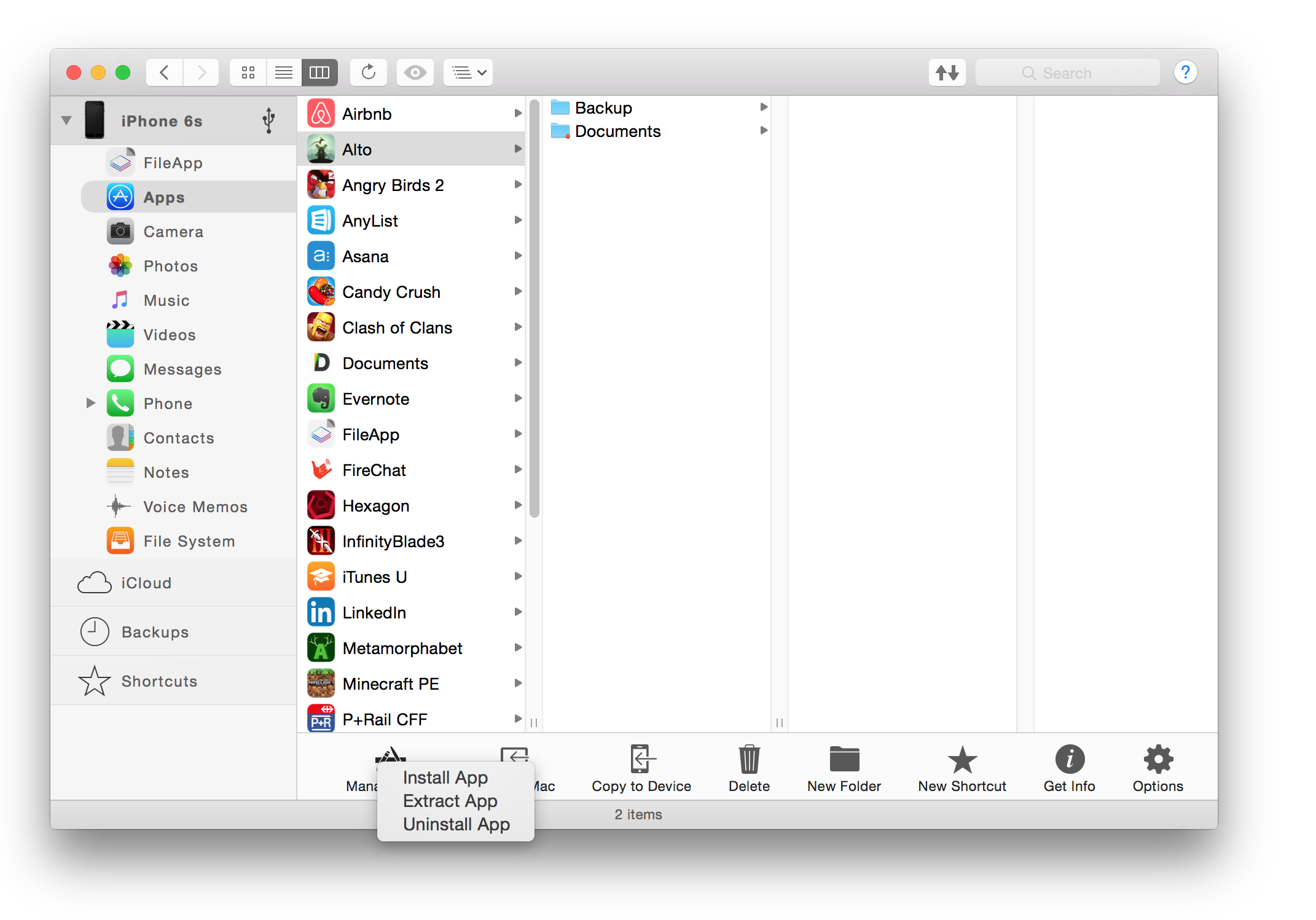 Extract the App from the Source
Connect the source device to iMazing, select it and click on Apps
Select the app(s) to be transferred
Click on Manage Apps at the bottom of the view
Choose Extract App - then choose a location for the app to be stored on your computer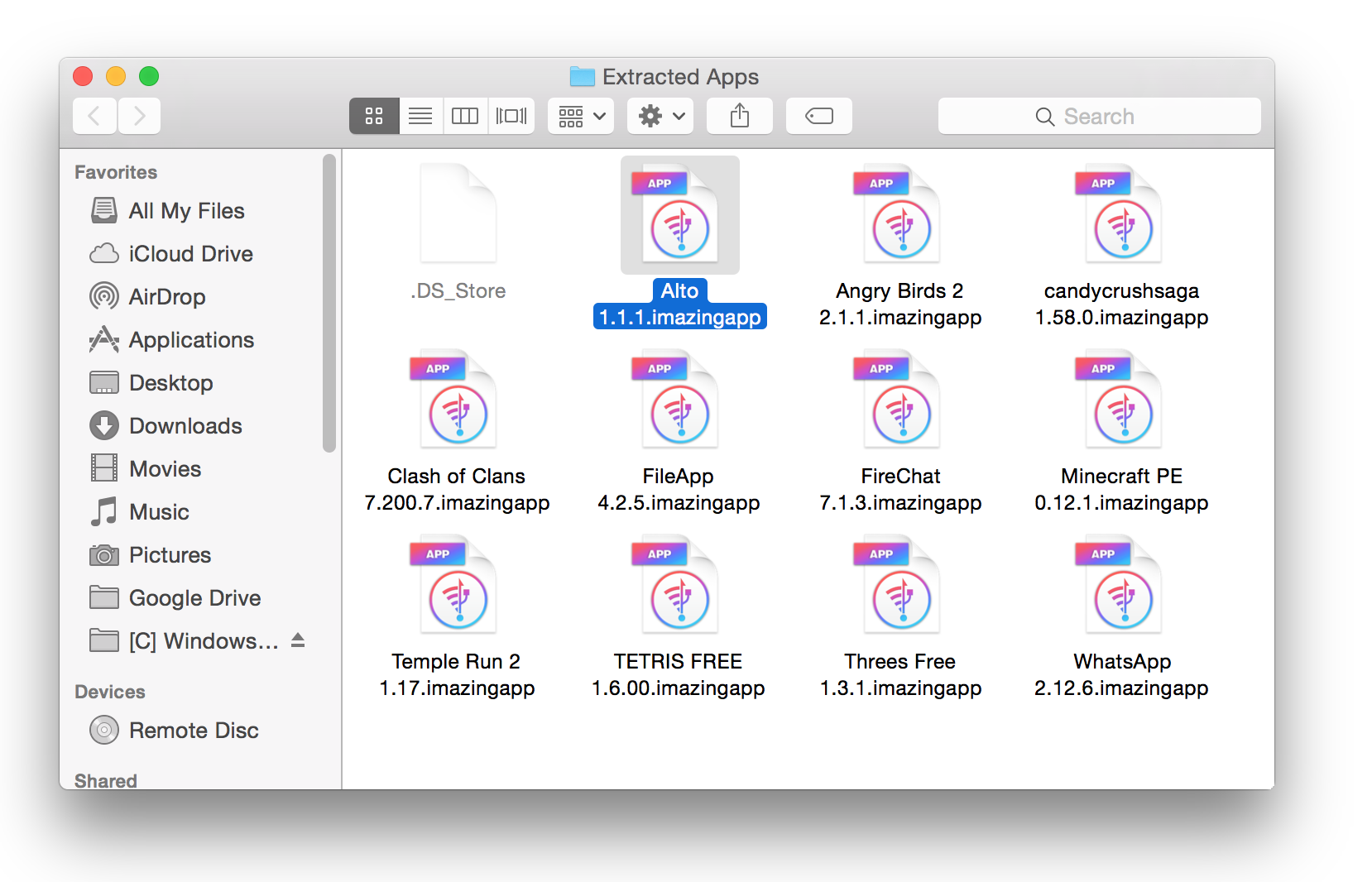 On iOS versions prior to iOS 9, this will extract a .ipa package which contains all backed up application data and the app itself.
On iOS 9.0 and above, the application's data will be extracted as a .imazingapp file. To our knowledge, we're the only software on the market to allow backup / restore of app data on iOS 9.
Whatever your iOS version, the process is the same - we take care of the details, and inform you in iMazing if any further steps are required.
Restoring Apps
Connect the target device to iMazing, select it and click 'Apps'
Click on 'Manage Apps' at the bottom of the view
Select 'Restore App', then choose the .imazingapp or .ipa file you would like to restore to the target device 
If you chose a .imazingapp file, you will need to have the app already installed on the target device. For best results, download the app from the App Store but do not launch it before restoring the .imazingapp file. 
Once the app has been restored, iMazing will reboot your device. If you need to restore more than 1 app, you can batch restores to avoid multiple reboots.
Important Notice
App data is pulled from your most recent backup
When extracting apps, you will have the choice to extract from your current backup, or backup and extract. If you have made any changes in the app you are extracting since your last backup, chose 'Back Up Now', otherwise chose 'Extract from Current Backup'.
Not all apps are good candidates for app backup/restore
Apps which rely on web services such as Facebook, Twitter or Instagram for example do not need to be backed up and restored. Your data will be pulled from your account when you login a fresh install of the app.
Apps which store sensitive data, such as 1Password, will store that data securely in your keychain or online. In that case, restoring application data will not restore the secure data.
The vast majority of other apps will backup and restore just fine. This includes:
Games - transfer game progress easily, including to other users!
Apps which store user documents - file managers, scanners, photo editors etc...
Most messaging apps ( WhatsApp... )