iMazing features a powerful app data extraction tool which allows you to save your in-game progress and share it with other gamers. 
We've tested on many games already, the majority are compatible with our solution. This includes:
Alto's Adventure
Minecraft
Angry Birds 2

Super Hexagon

Threes

Tetris

Infinity Blade III

And lot's more...
If you would like to share your game progress, make sure you have at least iOS 9 and iMazing 1.3, and follow our app extraction tutorial. 
We hope gamers will enjoy this feature - it's exclusive to iMazing. We've had tons of fun sharing our saves among us - we hope you do to!
Important note: Only apps extracted on iOS 9 and above are suitable for sharing online! These will be in .imazingapp format. Since iMazing 1.5, .imazingapp files contain a reference to your Apple ID. This is needed to support adding them to a backup, but if you share your files online, we strongly advise you to anonymise the file first:
Anonymising App.imazingapp example
Rename App.imazingapp to App.zip
Unzip
Open the unzipped App folder, you'll find a file named iTunesMetadata.plist
You'll need an advanced text editor to edit that file comfortably. On Mac, TextWrangler is free and pretty great. On Windows, we recommend Sublime Text 2.
Remove all the selected entries in the screenshot, and save
Zip all the contents of the App folder (not the folder itself!)
Rename the zip file FinalShareableApp.imazingapp
You can now safely share that file online!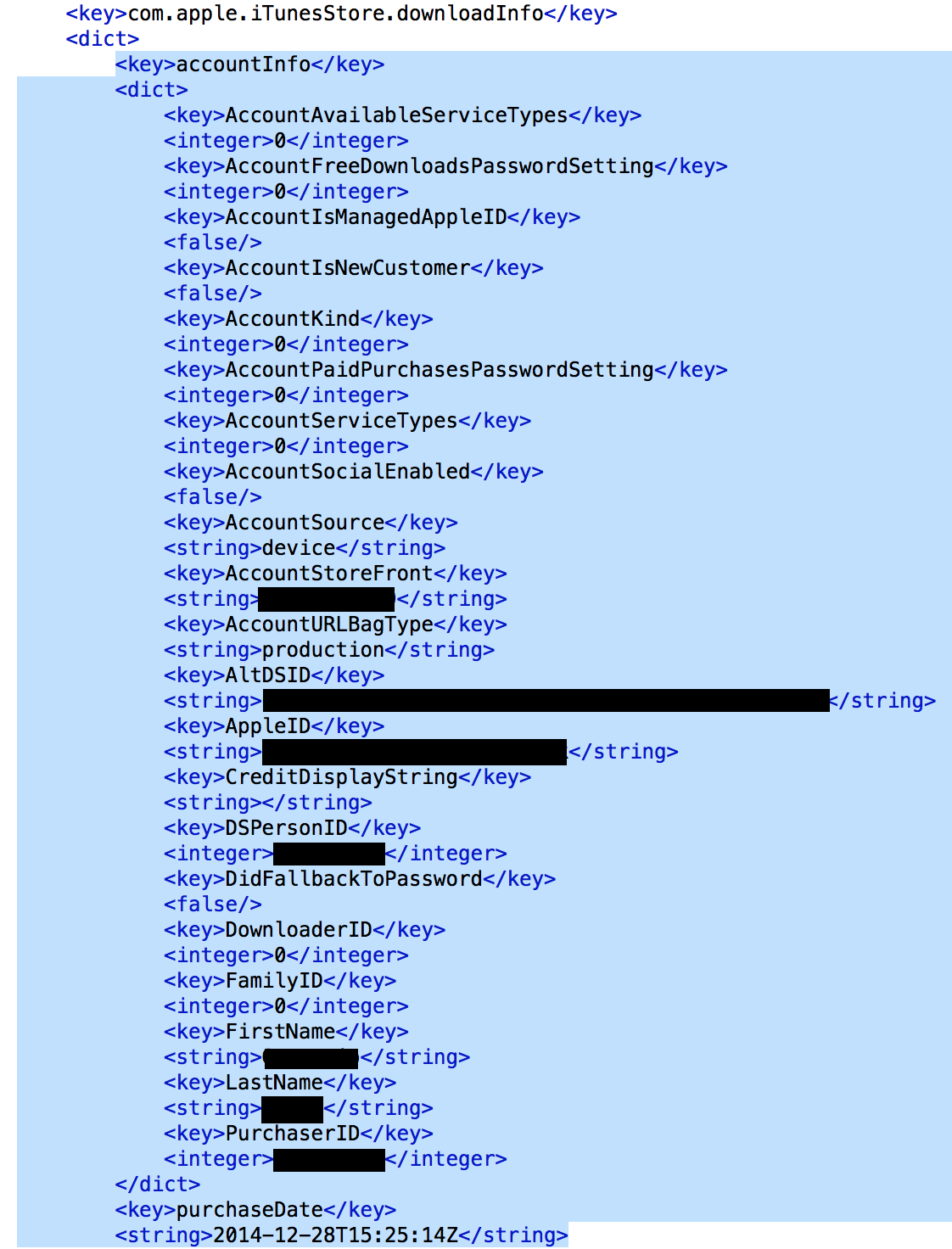 Never share .ipa files online, as sharing them can result in a blocked Apple account.