iMazing is no longer automatically backing up the device but manual backups still work.
Solutions:
First, make sure that you are able to back up your device manually through Wi-Fi. If your device is unable to back up through WiFi, try to unlock the device, connect it to your computer with a Lightning/USB cable, disconnect it, and try again. If this doesn't work, another potential quick fix would be to unpair your device and then pair it anew. If iMazing is still unable to connect to your device through Wi-Fi, please try following the steps described in the Wi-Fi section of our connection issues troubleshooter.
Whenever an automatic backup fails, a notification will be displayed. If you miss the notification and you notice that automatic backups have stopped, you can find out why this is the case by opening iMazing Mini, selecting your device from the list, and clicking the notifications tab. A history of notifications will be available to you. These may provide useful information to help you understand why automatic backups did not occur.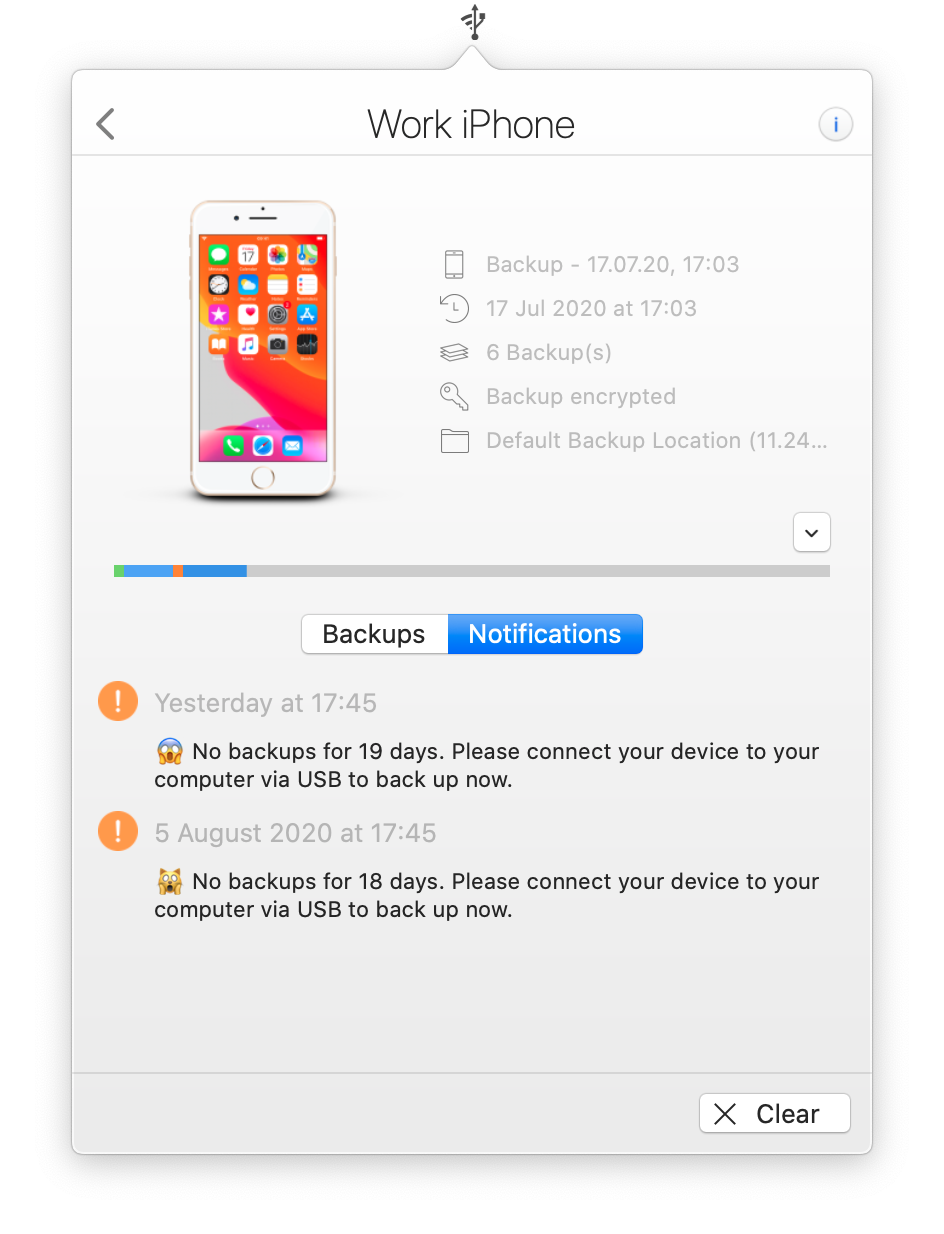 If you've set up a timeframe for backing up your devices, make sure that the range is long enough to allow iMazing to try and back up again if there's a problem. We usually recommend 4 hours as a minimum, and if the issue persists, removing the timeframe entirely may help, especially for users who backup daily. After the first, larger backup has completed, subsequent backups usually take a few short minutes to complete and use very little resources.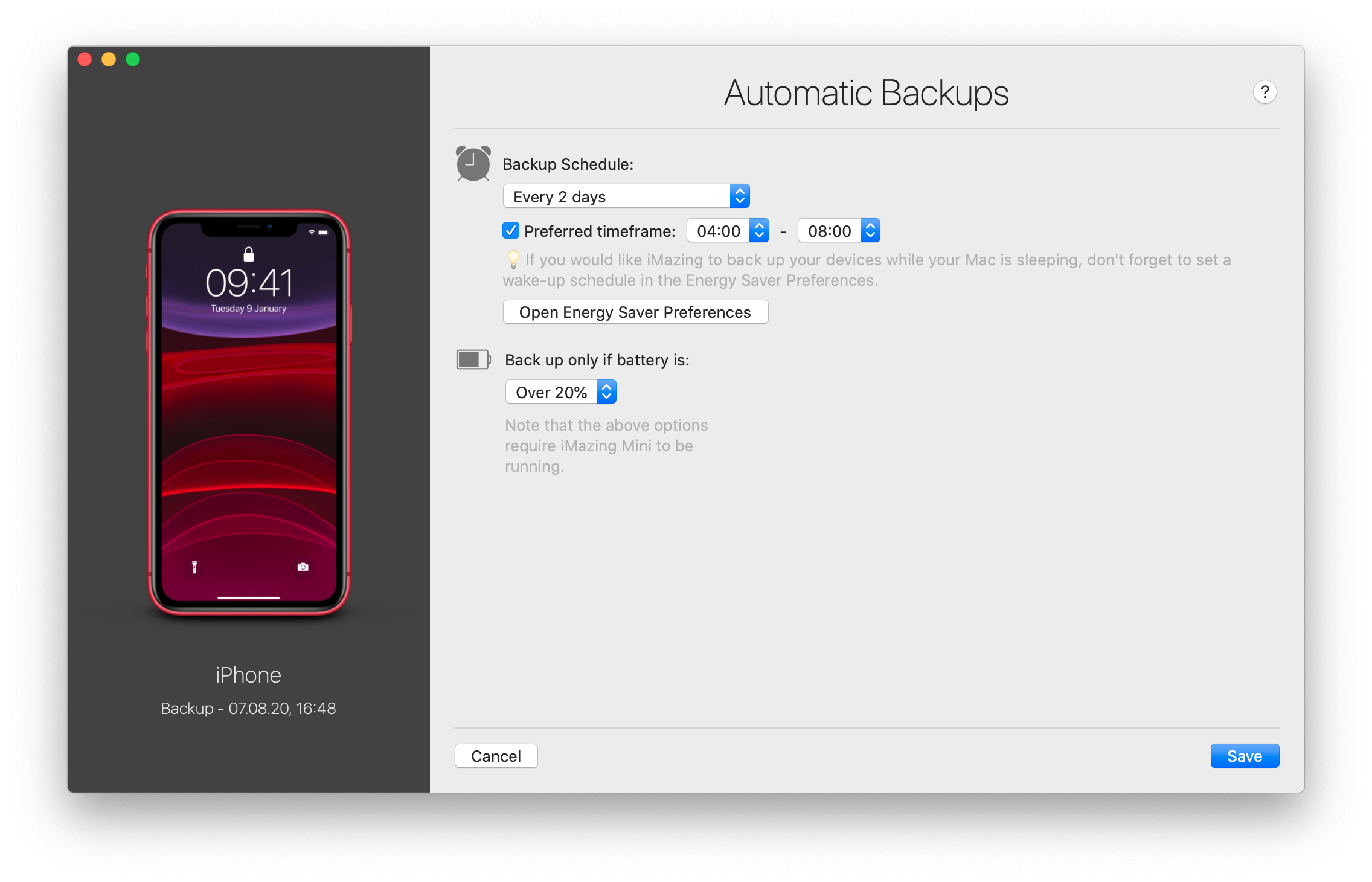 Causes:
Your latest backup (whether manual or the result of a dataset refresh) completed less than 24 hours before your next scheduled backup.

You are using a backup timeframe which is too short.

Your device has remained inactive for a prolonged period of time (more than 24 hours) and is in a locked state – unlocking the device at least once per day is necessary.

Your device has been rebooted and hasn't been unlocked since. This can happen if the device is manually shut down or restarted, if it runs out of battery, or as part of an iOS update.

You've put the device in emergency mode (pressing five times on the power button).

The device and the computer haven't communicated at all in more than 30 days, in which case pairing needs to be done afresh.

The computer went to sleep during the device's planned backup schedule.